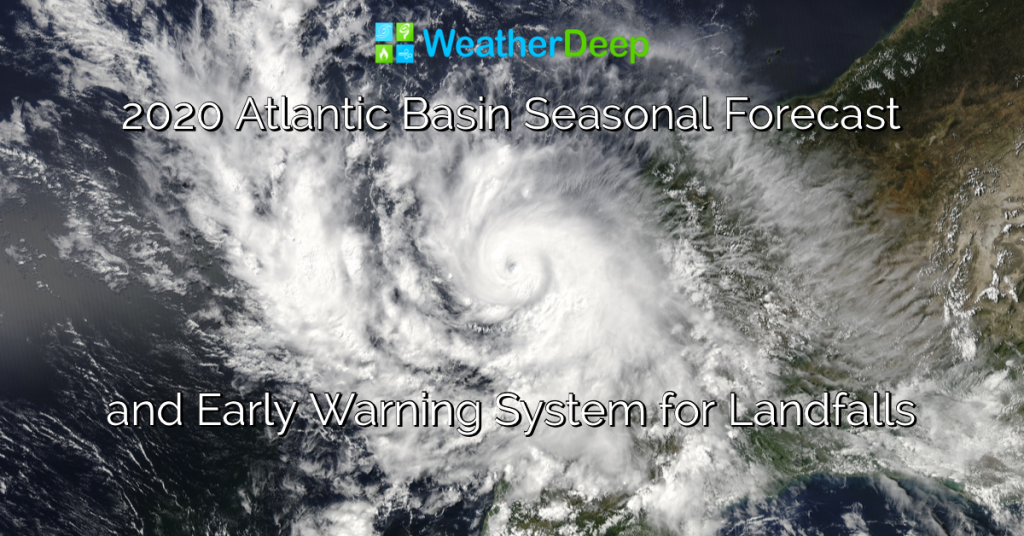 WeatherDeep's Early Warning System for U.S. Tropical Cyclone Landfalls is live!  Contact us to learn more…
WeatherDeep alerted it's partners of an increase risk of tropical cyclone impacts along the North Carolina and South Carolina coastlines roughly 30 days in advance of Tropical Storm Fay!
In the forecast, WeatherDeep highlighted a 70% chance of tropical activity (90% over open waters of the Gulf Stream).  Fay initially developed as a tropical low over the northeastern Gulf of Mexico before migrating toward the Carolinas, spreading heavy rain along it's path.  The system eventually intensified along coastal areas near North Carolina, before strengthening and impacting portions of the Northeast.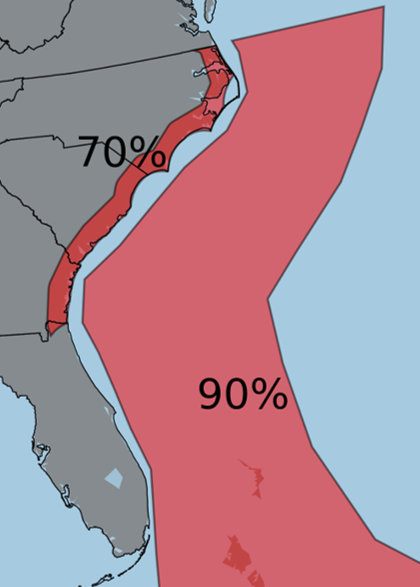 Left: Forecast graphic distributed to WeatherDeep partners highlighting geographic areas of heightened tropical cyclone risk.  WeatherDeep's models indicated that a tropical cyclone with 40-knot maximum sustained winds were likely in the highlighted areas.  Additional details on potential impacts to population centers were also distributed.
Active August???
WeatherDeep's models are depicting additional activity and impacts in the month of August.  These forecasts are available in a variety of formats on a subscription basis, although an initial consultation is available for new subscribers.  Find out where the next storm is most likely to strike!  Subscribe to learn more.

Call 1 877 820 9238, email info at weatherdeep.com, or contact us at this page for more information.