WeatherDeep provides extended-range forecasts for a variety of weather conditions, including severe storms and tropical cyclone activity. Read below for a few highlights and contact us for more detailed information.
Tropical cyclone risk persists along the U.S. coastline…

The 2021 Atlantic Hurricane season continues through November 30. The active season is expected to rank in the top 3 all time in terms of property losses. Eight tropical cyclones have affected coastal areas of the U.S. – three of them responsible for >>$1B in losses across Florida, Louisiana, and Texas.


Most notably, Hurricane Ida affected southeastern Louisiana as a category 4 storm with 150 mph winds near Port Fourchon, LA. The storm caused >$64B in losses along its path from Louisiana through the northeastern U.S.


Despite a lull in activity in the latter half of September, WeatherDeep's Early Warning System for Tropical Cyclone Landfalls suggests a

heightened risk of impacts through the end of October.

Contact us for specific details on the upcoming threat through the end of the season – including timing and intensity of any potential systems impacting the CONUS.
WeatherDeep provides long leadtimes for U.S. tropical cyclone landfalls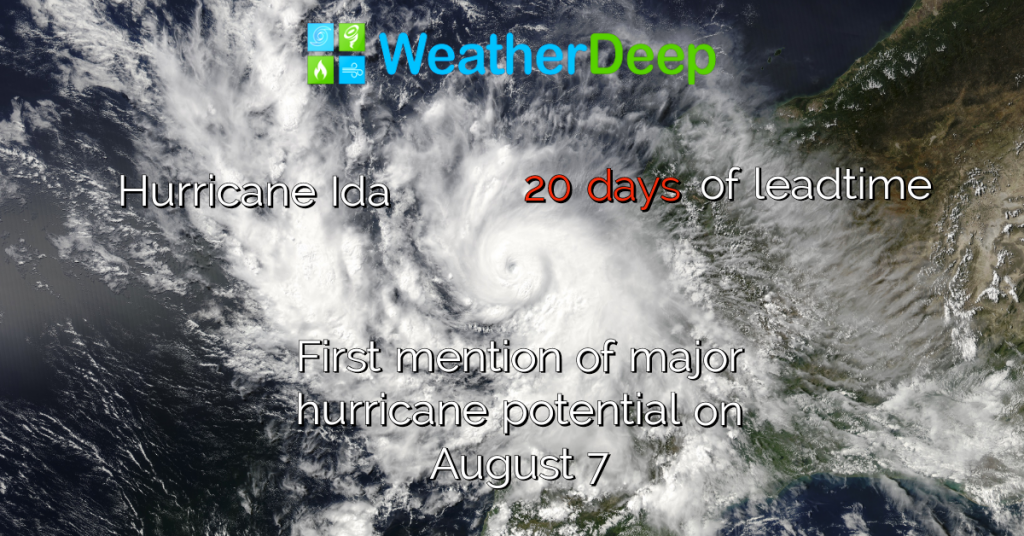 WeatherDeep was able to provide extended leadtimes of several landfalling systems this year, including:
Ida (20 days of leadtime)

Fred (7 days of leadtime)

Claudette (8 days of leadtime)

Nicholas (8 days of leadtime)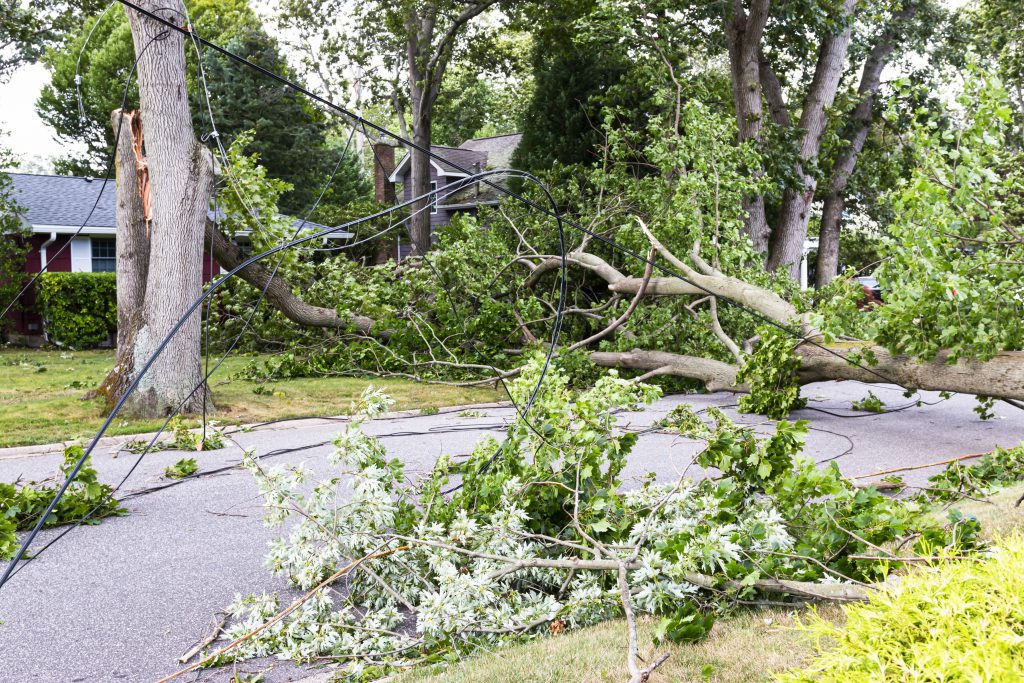 WeatherDeep provides biweekly to seasonal severe weather forecasts for the continental U.S.  Contact us for subscriptions or more information.

Severe weather highlights through early winter

Risk areas exist in the Great Plains for the next few days.  Tornadoes and hail possible in Oklahoma, Kansas, Nebraska, and Iowa (first advertised in September)


Overall risk will shift eastward into portions of the Lower Mississippi Valley (Lousiana/Mississippi) through early December.  A few tornadoes and thunderstorm wind events are also possible in the Midwest (Illinois, Indiana, Ohio, Kentucky)

Normal to below normal tornado activity expected overall

More detailed information (including specific regional projections and potential monetary losses from tornado, hail, and wind) are available on WeatherDeep's online portal.  Contact us for access!