Subscribe! Reach out for a complimentary trial subscription by using our contact form…
---
In it's second month of operation, WeatherDeep is happy to announce that its Early Warning System for U.S. Tropical Cyclone Landfalls depicted a heightened risk of landfall probabilities in tandem with Tropical Storm Imelda in Texas with an approximate lead time of at least 10 days…
In a release to customers on its portal, WeatherDeep highlighted portions of the Texas Gulf Coast from Brownsville to Beaumont for a 60% chance of a landfalling system (50% chance of a tropical storm). WeatherDeep added the following description of this risk in its portal:
"WeatherDeep's models are also consistent in depicting a risk of a second tropical cyclone in the Gulf of Mexico in September. Should this threat materialize, Texas has the greatest chance of experiencing a landfall from any Gulf system."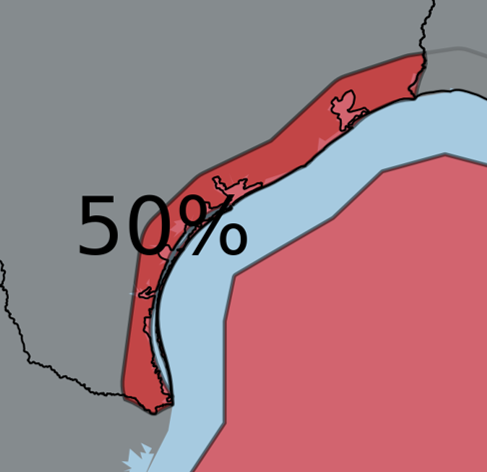 We're in the statistical peak of the Atlantic hurricane season, and WeatherDeep's portal contains projections for additional tropical cyclone activity affecting mainland U.S. and adjacent areas. Register for a free trial subscription WeatherDeep's Early Warning System and the remainder of its product suite by using this contact form.
Note: This post is for informational purposes and is not a forecast. For additional details, contact us for a free subscription or other inquiries or refer to other reputable weather sources for real-time weather information.