WeatherDeep continues to predict landfalling tropical systems even as the historic 2020 Atlantic Hurricane Season winds down.  Contact us to subscribe!
This year's Atlantic hurricane season is one of the most active in recent memory, containing 30 named storms and 13 hurricanes (six major). Ten of these storms struck the U.S. mainland. WeatherDeep's Early Warning System for Tropical Cyclones and their landfalls provided appreciable lead times in advance of landfalls of many of these systems.
Hurricane Isaias
Isaias was the first hurricane of the 2020 season to strike the mainland U.S.  Isaias reached Category 1 status in late July prior to making landfall near Ocean Isle Beach, North Carolina. Although Isaias weakened some after landfall, it caused heavy rain, high wind, several tornadoes, and widespread power outages as it migrated from the eastern seaboard into Canada. Much of the damage concentrated in the New York and Connecticut areas. In all, the storm caused over $5 billion in damages in the U.S. WeatherDeep highlighted the risk of a landfall along the Carolinas in advance of Isaias' August 3 landfall back in early July.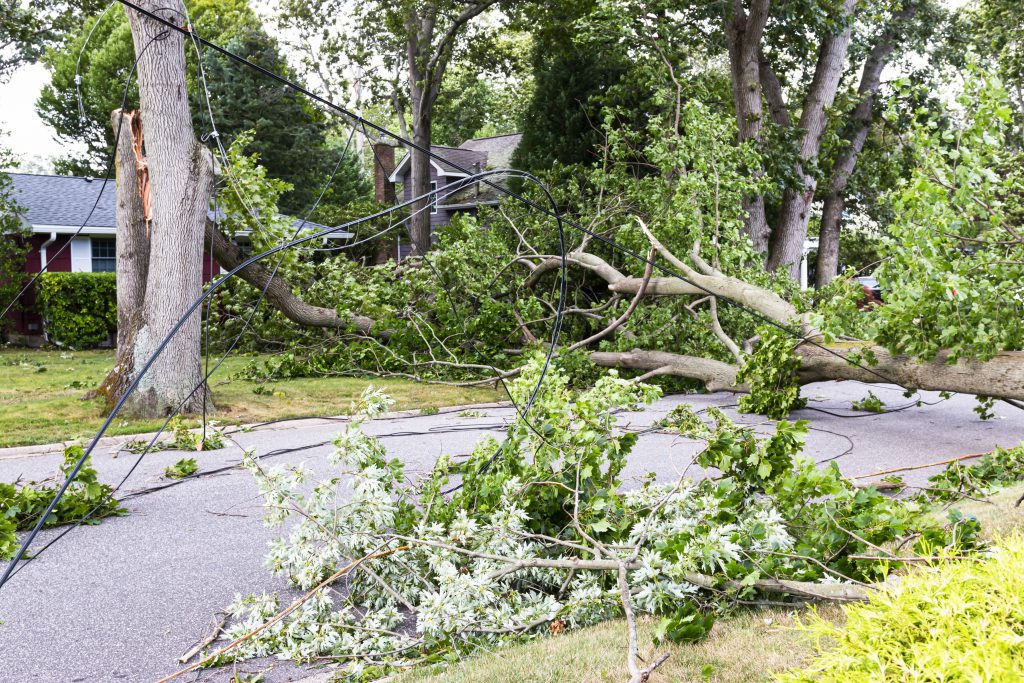 Trees, wires damaged in the wake of Tropical Storm Isaias.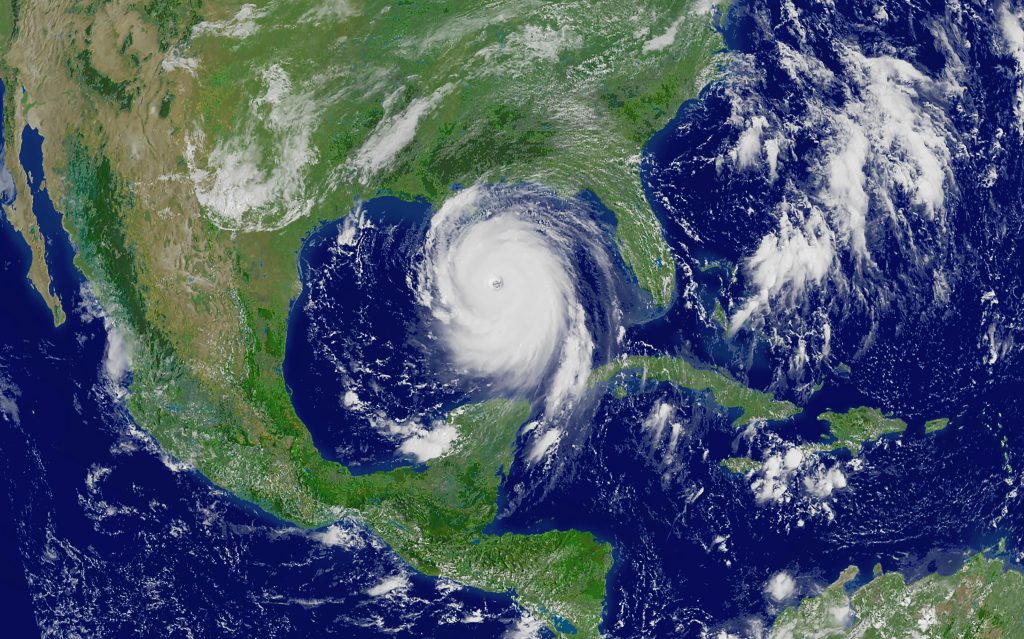 Satellite Image of Hurricane Laura over the Gulf of Mexico
Hurricane Laura
On August 23, Tropical Storm Laura made its first landfall in the Dominican Republic before continuing on its course into the Gulf of Mexico. The system rapidly intensified over the warm waters and ended up making landfall in southwestern Louisiana as a category 4 on August 27. The storm was the strongest to hit Louisiana since the 1800s and caused an estimated $8 to $12 billion in losses. The storm briefly interacted with Hurricane Marco, which impacted Florida with heavy rain and strong wind gusts.
WeatherDeep predicted tropical activity to reach hurricane strength in the eastern Gulf of Mexico over 30 days before the occurrence of these two storms while highlighting broad portions of the Gulf of Mexico coastline for potential impacts.
Hurricane Sally
In mid-September 2020, Sally became the first hurricane to make landfall in Alabama since Hurricane Ivan in 2004. The storm intensified to category 2 and threatened the New Orleans, Louisiana metro area before curving east. Major damage occurred in southern Alabama and the western Florida Panhandle. The heavy rains brought on by Sally caused massive flooding and power outages throughout the affected area. Losses tallied over $5 billion.
Before Sally hit, WeatherDeep upgraded its Early Warning System to provide more specific timing and landfall information. The output from its models indicated a 90% chance of impact to the Louisiana, Mississippi, and Alabama coastlines as early as August 7.
Though intensity models were less bullish on the eventual intensity of the storm, the models themselves provided potential 40-45 days of lead time in advance of the event.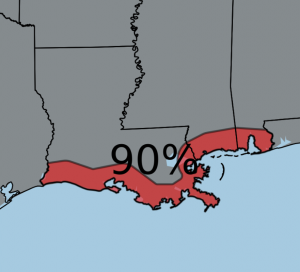 Highlighted area in of the Gulf Coast ahead of Sally

Hurricane Delta
At one point, Hurricane Delta was, at one point a Category 4 storm, severely impacting portions of Quintana Roo, Mexico.  The storm weakened on land before reemerging over the western Gulf of Mexico and eventually making landfall as a Category 2 near Creole, Louisiana on October 8.
The storm did the most damage in Louisiana but also caused problems in Texas, Mississippi, Georgia, Alabama, and the Carolinas. The high winds and rains caused more than $1.5 billion in damages to these southern states, though the damage estimates are more uncertain than normal given prior catastrophic damage from Laura. On September 28, WeatherDeep predicted heightened hurricane potential along the Louisiana and Texas coastal areas and offshore assets during the October 5th and 15th timeframe – providing leadtime of approximately 14 days.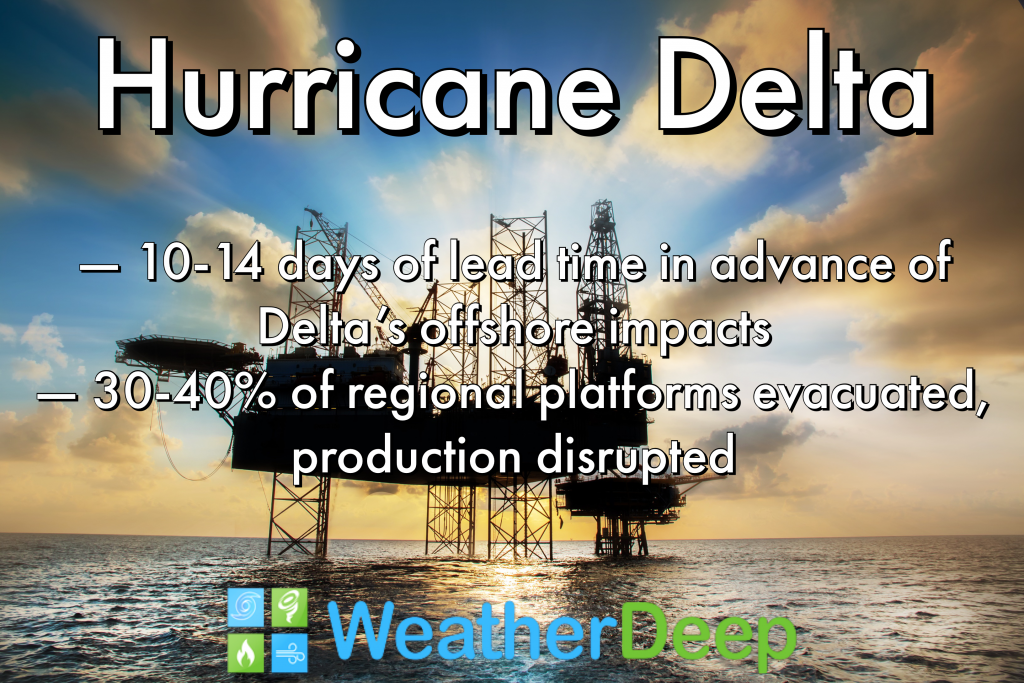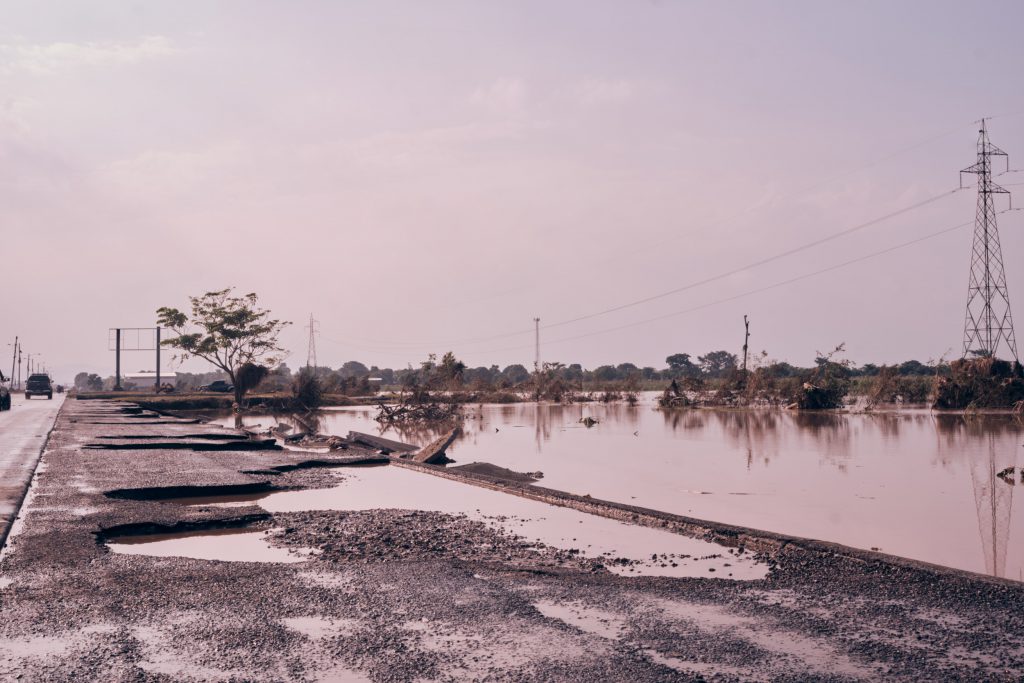 Road washed out in Honduras due to impact from Hurricane Eta

Hurricane Eta
Eta developed in the central Caribbean and intensified briefly to category 4 intensity before impacting Nicaragua on November 3.  After a couple of land interactions over central America and Cuba, the storm emerged over the Florida Keys and eastern Gulf of Mexico, eventually reaching hurricane status briefly before making landfall on Cedar Key, FL as a tropical storm.  WeatherDeep's models highlighted elevated potential for impacts from a tropical system as early as October 7 – roughly 32 days before landfall on the Florida Keys.  WeatherDeep also pinpointed a November 9-17 timeframe for impact back in late October.